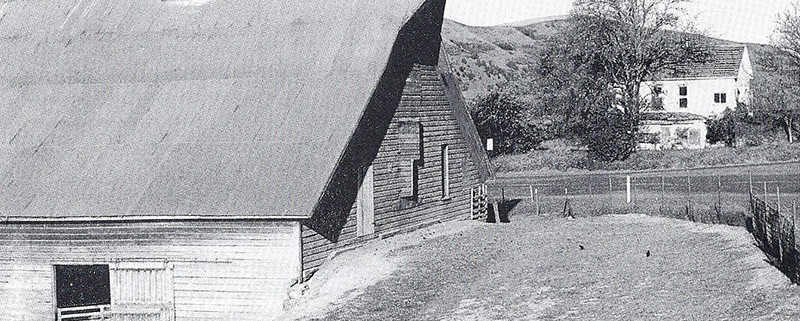 On Friday, September 25, a sign will be dedicated honoring the Flathers' Halfway House at the Touchet River crossing of the Mullan Road. The dedication will begin at 3:30 pm with a talk at the Prescott Elementary School, Room 504, 301 W First Street in Prescott, followed by a ribbon-cutting ceremony for the sign, which is located on the first highway turnout west of Prescott, just east of the intersection of SR 124 and SR 125.
The Mullan Road was built by a crew led by Lt. John Mullan from 1859-1862, leading from Fort Walla Walla on the Columbia River to Fort Benton, Montana on the Missouri River, and became the first engineered wagon road in the Northwest. Beginning in 1869, Benjamin and Malinda Flathers provided a forage station and accommodations for travelers on the road near present-day Prescott. The Flathers' station near the Mullan Road's Touchet River crossing was called Halfway House because of its location approximately halfway between the U.S. Army fort in the town of Walla Walla and the Mullan Road's Snake River crossing.
The event, sponsored by Walla Walla 2020, will include comments by archaeologist Steve Roberts who has assisted in researching the path of the road and currently lives on a portion of the Flathers place.
http://ww2020.net/wp-content/uploads/flathers-barn.jpg
488
800
Site Manager
http://ww2020.net/wp-content/uploads/2011/12/ww2020_logo.png
Site Manager
2015-09-23 11:07:02
2015-09-23 11:09:36
Sign Dedication for Flathers Halfway House on Mullan Road at Prescott