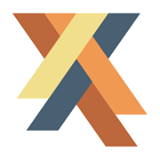 Telling the stories and marking the sites of significant Walla Walla History
Presented by Dan Clark
The goal of the Walla Walla 2020 Historic Sites & Markers Project is to honor unmarked Walla Walla area history sites, many of which are unknown to the public, by erecting interpretive signage, and by providing additional details about their significance through printed materials, public presentations and web pages.
Walla Walla 2020 has marked or plans to mark a variety of sites, including the Edgewater Park Dance Pavilion on Mill Creek in downtown Walla Walla, the Flathers Halfway House on the Mullan Road near Prescott, the site of Baker School on Sumach, the grounds of the 1855 Walla Walla Treaty Council in the downtown and the Second Walla Walla Treaty Council & Stevens Skirmish on Mill Creek, along with Walla Walla's Chinatown and Germantown.  Information on these sites is available online at www.ww2020.net/historic-sites.
Dan Clark was born and raised in Walla Walla and attended Whitman College before entering law school at the University of California at Berkeley.  Following law school, he served as staff attorney and executive director of Solano County Neighborhood Legal Assistance Agency in Vallejo.  In 1971 he returned to Walla Walla where he practiced law privately until his retirement in 2010.  In addition to law practice, in 1978 he organized and administered the first general mediation project in Colorado and, in 1981, was a founder and first general secretary of Peace Brigades International, a human rights organization now headquartered in London. In addition, he has helped organize and lead a variety of community organizations in the Walla Walla area including the Fort Walla Walla Museum Living History Company.
http://ww2020.net/wp-content/uploads/fwwm_logo.png
160
160
Site Manager
http://ww2020.net/wp-content/uploads/2011/12/ww2020_logo.png
Site Manager
2015-07-23 07:55:25
2015-07-30 08:02:08
Museum After Hours Thursday July 30th @ 5 pm - Walla Walla 2020: Historic Sites and Markers