Resource Conservation (Recycling and Waste Reduction)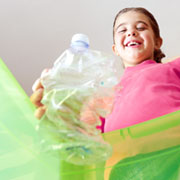 At the request of Walla Walla 2020, the Walla Walla Area Resource Conservation Committee (formerly the Regional Waste Reduction and Recycling Committee) was established in 1988 by the Walla Walla County Commissioners in compliance with the Solid Waste Management Plan. Its main role was to advise the Regional Waste Reduction and Recycling Office, Solid Waste Advisory Committee, and the public on ways to reduce, reuse, recycle, and complete the loop by purchasing environmentally preferable products.  Since then, the Walla Walla Area Resource Conservation Committee has become a non-profit (501c(3)) organization and in this role works with all government agencies, private entities, and the public to promote sustainability (ecological, equitable, economical) in the community.
The following are recommending reading and resources:
.
Projects
We have worked independently and with the County and City on waste reduction and recycling projects. The committee tackles various projects and is continually looking for people to work with us on these projects. To indicate your interest in a particular project, share your ideas, or ask questions, please contact us!
2010-Present
+ Conducting $mart Business Partners Program
2008-2009
+ Conducting Build a Green Walla Walla Project
+ Implementing "Abandoned Auto and Tire" Project
+ Initiating "Anti Junk Mail Campaign: Junk It!"
2007
+ Holding two electronic recycling events
+ Creating infomercials on $mart Business, reuse, composting, electronics
recycling, solid waste recycling, and household hazardous waste
+ Holding curbside recycling contest.
2005
+ Initiating electronic recycling
+ Establishing the Eco-Art Contest
2004
+ Establishing Regional Composting Facility
+ Establishing recycling system at Wheatland Village
+ Creating infomercial on recycled paint
2002
+ Initiating Dirt Day Event
+ Establishing downtown recycling system
2001
+ Facilitating greater collection of household hazardous waste
1998-2000
+ Reducing waste at events such as the Balloon Stampede, Race Unity Day, 4th of July in the Park, Frontier Days, and Wheelin' Walla Walla.
1996-1998
+ Conducting the communications campaign for the implementation of curbside recycling in the City of Walla Walla
1995
+ Forming a coop of local purchasers for government agencies to obtain best prices for recycled products
1994
+ Reviewing the Walla Walla County Solid Waste Management Plan
1992
+ Creating the Green Seal Program for businesses
+ Reviewing the Master Recycler-Composter Handbook
+ Reviewing the Waste Oil Study
1991
+ Reviewing the Moderate Risk Waste Management Plan
1990
+ Conducting the durable shopping bag campaign
1988
+ Establishing Neighborhood Recycling Stations
There's still plenty left to do!
Use the contact form to find out how to get involved with Walla Walla 2020