Economic Development and Growth Management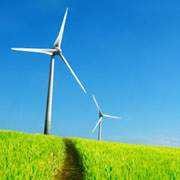 Increasing evidence of global climate change, fossil fuel depletion, and the effects of toxic waste is calling into serious question our traditional approaches to economic development and growth management, causing us to consider carefully how we should be responding to these challenges as individuals and as a community.
As a result, we organized a local study group on Critical Global Changes & Local Responses in early 2008, focusing on Overshoot by William Catton and Power Down by Richard Heinberg, together with ways other communities and individuals are responding to the unprecedented challenges we face. Overshoot, written in 1982 by former WSU professor William R. Catton, provides an important foundation for the understanding of current challenges, and is recommended reading. Richard Heinberg, author of Powerdown and several other books, is one of the country's cutting edge global change experts, and was a featured speaker at the November, 2007 conference in Walla Walla co-sponsored by our three local colleges. An independent organization called Sustainable Walla Walla has emerged from the study group, and is working to raise public awareness of the challenges we face, and to engender a comprehensive community sustainability plan to help Walla Wallans prepare for and adapt to a changing future. Its website is www.sustainableww.org.
We hope that you will become familiar with these books and other information regarding the changes and challenges facing us locally and beyond, and that you will take part with us and other community members in helping formulate appropriate policies and action plans.
For those concerned specifically about the proposed coal-fueled power plant at Wallula, and the sequestration test planned there, Walla Walla 2020 formed an ad hoc committee in late 2007 which developed into another independent effort called the Coal Plant Working Group. Walla Walla 2020 took a very active role, corresponding with various governmental agencies, gathering public records and information regarding the issues, and organizing a scientific panel to review specific proposals, such as the sequestration study design by Battelle/Pacific Northwest Laboratories.
Below are links to informative correspondence.
There's still plenty left to do!
Use the contact form to find out how to get involved with Walla Walla 2020