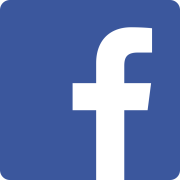 Walla Walla 2020 is currently on Facebook under the name Sustainable Walla Walla, which is a committee we organized in March 2008 that has now been taken more actively under 2020's wing.
When Walla Walla 2020 was formed in 1988, the invitation said:  "You are invited to participate in a day-long workshop to plan a sustainable future for Walla Walla."  Many good things have come out of the work of 2020 over the last three decades, detailed on our website www.ww2020.net and the Sustainable Walla Walla website, www.sustainableww.org, including the initiation of the Campaign to Save Valley Transit which resulted in the most successful election in Walla Walla's recent history making our transit system much more sustainable.
Our Facebook page was begun under the name Campaign for Valley Transit, later transitioned to Sustainable Walla Walla after the transit campaign, and currently has 398 friends.  Please Friend us so we'll have even broader distribution of our 2020 activities, including the upcoming Walla Walla 2020 Community Awards Ceremony at the GESA Powerhouse Theatre on Monday, April 27 at 7 pm, for which free tickets can be obtained through the Powerhouse website.
It's both a new world and a new day for 2020!
http://ww2020.net/wp-content/uploads/facebook_logo.png
1024
1024
Site Manager
http://ww2020.net/wp-content/uploads/2011/12/ww2020_logo.png
Site Manager
2015-03-31 16:23:30
2015-03-31 16:25:52
Find Walla Walla 2020 on Facebook